July 2022 'Summer' Instructors
Fiddle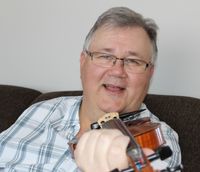 Calvin Vollrath Got his 1st fiddle at the age of 8 on Christmas day and by evening, was playing 2 tunes. 2011 inductee into the North American Fiddler's Hall of Fame. 72 Albums. Composer of about 700 tunes being played by fiddlers everywhere.
Here's a video of Calvin doing a medley of things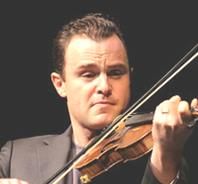 Mark Sullivan Mark is an accomplished musician having played from a very young age and raised on old time music from his Ontario home of Bowmanville. He is an educator hailing from Abbotsford BC and we are thrilled to have him a part of Camp Calvin as he has for so many years before.
www.marksullivan.ca

Here's a video of Mark performing at the 2013 Camp Calvin.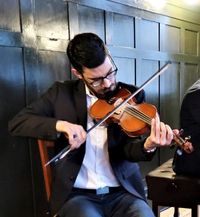 Alex Kusturok hails from Winnipeg MB but now makes his home in Cold Lake AB, just up the road from St. Paul. Alex has been playing the fiddle since he was knee high to a grasshopper and is now making a living playing fiddle, as well as piano & guitar. We are excited to have Alex as a first time instructor at Camp Calvin.
www.alexkusturok.com

Here's a video of Alex in 2012 playing the Manitoba Metis style.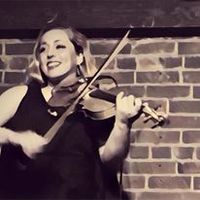 Ivonne Hernandez  We are thrilled to welcome Ivonne to Camp Calvin as an instructor. Camp Calvinators may remember Ivonne performing at camp in St. Edouard with a broken foot with her band on her way back from a tour.  Ivonne is an accomplished musician and musical coach to many young fiddlers & musicians in the Victoria BC area.
https://ivonnehernandez.com

Here's a video of Ivonne in action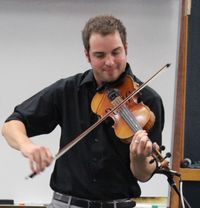 Daniel Gervais  Daniel is a regular instructor at Camp Calvin, having been a part of the faculty since the inception in 2007, so doing camp without him just wouldn't feel right anymore. Daniel holds a Masters degree in Music from the U of A and makes music his life. Dan is also a 2x Canadian Grand Masters Fiddle Champion.
Here's the video of Dan's final round at the Canadian Grand Masters 2016 in which he won

Piano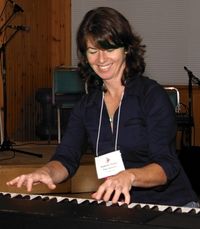 Kimberley Holmes  A staple of Camp Calvin, we just can't do it without her. Her bubbly personality, her infectious smile but mostly her extensive musical knowledge and willingness to share makes her own of Canada's favorite accompanist instructor. We're always happy to have Kimberley as part of the team and you will be too.
www.facebook.com/kimberleyholmes
Guitar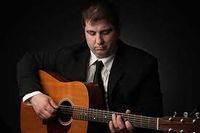 Lucas Welsh Lucas hails from Saskatchewan and has been in the music business a long time. He excels as a guitar player but also masters the fiddle & the mandolin. He now runs his own music store in Meadow Lake SK called Lucas Welsh Music. Guitar players will be thoroughly entertained in Lucas' company.

www.lucaswelshmusic.com
Here's a video of Lucas playing a little bit of the Wildwood Flower from his YouTube Channel.