"It dawned on me that CAMP CALVIN isn't a place....it is an atmosphere"  D. Ingram
Calvin is offering a 3rd session of video fiddle lessons, starting March 14, 2023.  A 1-hr lesson on the first Tuesday of every month for 8 months from Mar-Dec (except June-July).
Your registration fee includes the 1) Lesson 2) Sheet Music 3) MP3 & 4) the Backing Track of the 8 tunes being taught in a variety of styles, all for one low fee of $140 (+GST). Sign up monthly for $20/mth or subscribe for the 8-mth session. Subscribers get access to the video for review long after the lesson is over, a great deal!
Sign up for one lesson and if you decide to subscribe for the 8 months, your $21 fee will be applied to the subscription fee.
Read all about it & Sign up at
CV TOW
(Because of the recorded lessons, you can subscribe anytime. You will receive all material & link to the videos retroactively.)
---
It is with sadness that we announce that the end of an era has arrived. The difficult decision has been made to end the 'physical' summer Camp Calvin. While it was always our intention to go for 20 years, until 2026, a change in venue after 10 years and the Covid pandemic has put a kink in those plans - it's been a great 15 year run! 
It is not the end of Camp Calvin, only a change in direction. The Virtual 'Winter' Camp Calvin in January and the CV TOW throughout the year will continue and we are exploring other options so stay tuned as new learning opportunities are developed.
We thank all of our instructors for sharing their time & talent with us. We especially thank all the participants/students that attended over the years, we couldn't of done it without you. We will meet again… not sure where, not sure when! In the meantime, keep on fiddlin'!
Calvin & Rhea
'Tunes I Think I Should Know' Souvenir CD
Grand North American Old Time Fiddle Championship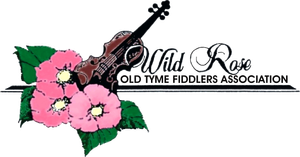 The Grand North American Old Time Fiddle Championship is held on the third weekend in July. In 2022, it moved with much success to the Dow Centennial Centre in Fort Saskatchewan. Plans are now in place to return to Fort Saskatchewan on July 14 - 16, 2023.  
The 2021 contest was held virtually on Facebook on the weekend of July 17 & 18 prior to the start of virtual Camp Calvin. Catch the 2-day contest on the Facebook group 37th annual Grand North American Old Time Fiddling Championship.
This was also held virtually in July 2020 and you can view the competition by going to the Facebook group.
---